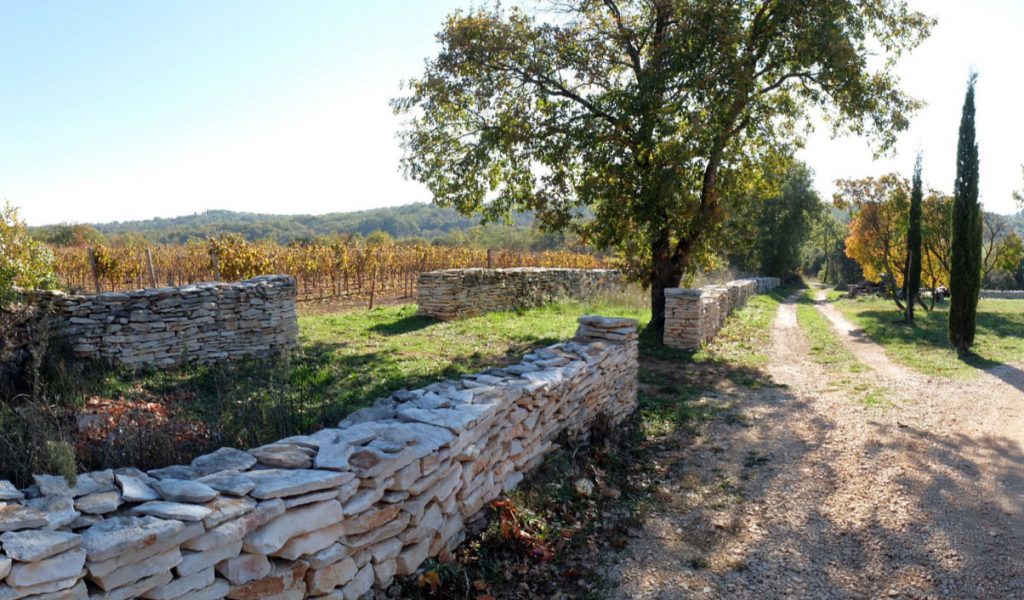 Malvasia is a name shared by numerous varieties around Mediterranean, most notably Italy. However, so far there was no genetic identical discovered for the type of Malvasia found on Istrian Peninsula – Northernmost part of Croatian coastline. Malvasia is renowned for being able to produce a variety of styles of wine and because of excellent growing conditions on Istria combined with good practices of local winemakers through decades this variety has become a synonym for a "safe" choice when ordering white wine in Croatian restaurants.
Generally, Malvasia Istriana grapes are known as being of large berries that turn green-yellow or full golden in warmest locations. These are grapes of relatively high yield so good canopy and fruit management is important in the vineyards. Most wines made from this grape will fall in 11,5%-13,5% alcohol level bracket. First written account of Malvazija Istarska dates back to 1891 when it was described for a wine expo in Zagreb. It is speculated to have developed from another Malvasia brought to Istrian Peninsula during the Venetian rule.
Range of styles of Istrian Malvasia are found on local menus and in local Croatian shops from light and fruity/floral ones all the way to sweet wines or orange wines. Seeing how wine consumption in Croatia spikes over the summer when many international guests visit hot coastal regions of the country, fresh and fruity expressions seem to be the most popular. These wines will usually exhibit aromas of stone fruity like peach or apricot, usually with floral aspect, acacia blossom being the most common one. Often there will be some mineral and/or almond notes to your Malvasia wines as well.
Many of Malvazija Istarska wines will be a perfect pairing for various seafood dishes, grilled fish fillets, fresh oysters, chicken salads, risottos and pastas. With a strong Italian influence in Istrian cuisine, you will never go wrong ordering this wine while visiting this region known for delicious pastas.