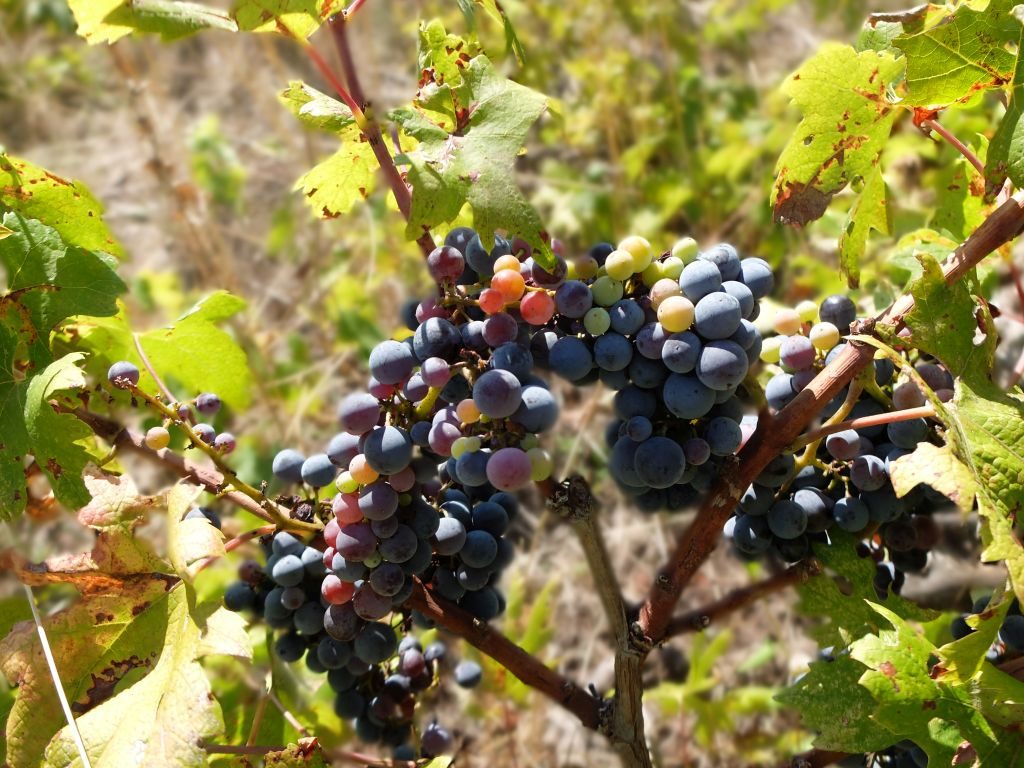 Plavac Mali. This, the most beautiful of tongue twisters of Croatian viticulture is an indigenous black grape variety that produces medium to full-bodied reds. Its name translated into English means Little Blue One or Small Blue, which is basically the description of the berries. They are small, blue in appearance and characterised by thick, tannin rich skin.
Parent varieties of Plavac Mali are Crljenak Kastelanski (Zinfandel) and Dobricic. Over time this variety has taken over and dominated the vineyards in karst, hilly areas of Croatian region of Dalmatia. Here, mostly limestone rich soils, often times sloping sharply towards the deep blue waters of the Adriatic provide for perfect growing areas for Plavac. Porous grounds absorb rainfall quickly and keep the water preserved in lower layers through the hot, dry summers. Grape wines access this water via deep roots, sometimes up to 10 metres long. Sea breeze and scorching sun make the area dry and free of fungal diseases.
Plavac Mali wines can be fruity reds of medium body and refreshing acidity characterised by aromas or sour cherry, red plum, liquorice and sweet spices. On the other end of the spectrum are thick, chewy Plavac wines of the hottest areas like the protected geographical appellation of Dingac of Peljesac Peninsula. These usually feature dark berry aromas like those of blackberry, blueberry, or plum jam, while also often releasing aromas of dried figs, carob, raisins, sweet spices, etc… This variety is only now starting to be explored properly with many small scale winemakers having their own idea of what the perfect Plavac Mali should be. Until very recently, these wines were often a bit too astringent, heavy, and suffering from a lack of energy. Today, various techniques are used to keep Plavac Mali wines drinkable, vibrant and within reasonable alcohol levels.
Pair your Plavac Mali wines with high protein foods as well as some high fat foods, anything from tuna steaks and beefsteaks to aged or blue cheese. Expressive Plavac Mali with a bit of oak influence will pair well with dark chocolate as well.