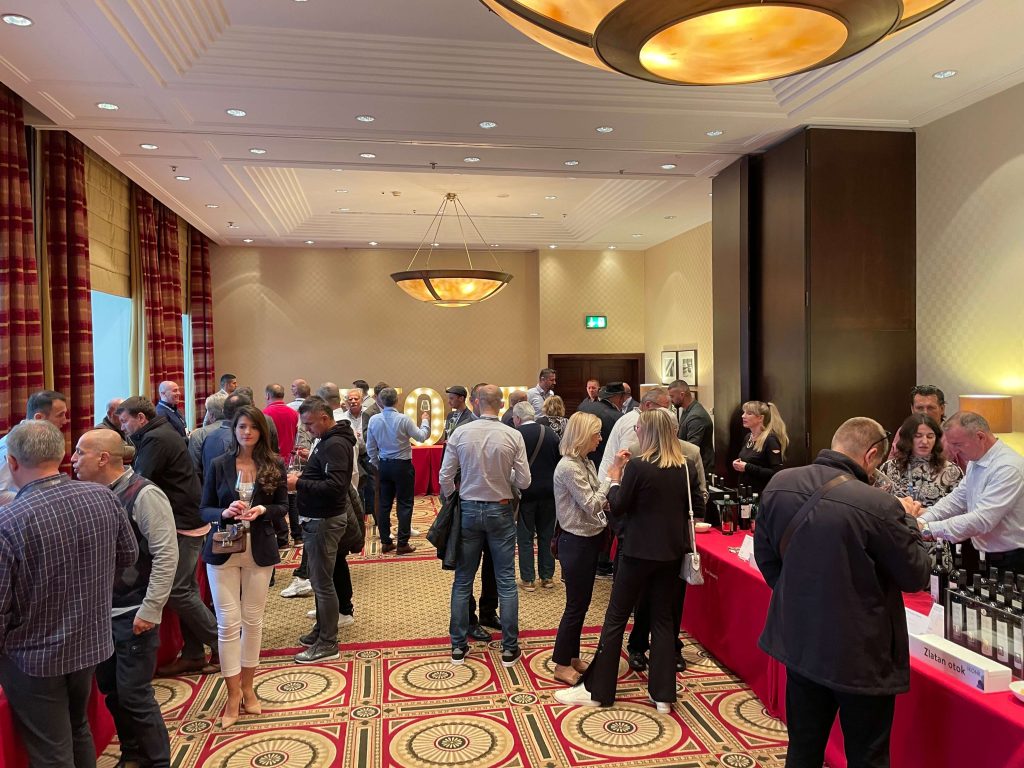 Dalmatian Wine Icons 2023
Dalmatian Wine Icons is an important event on the yearly schedule of Croatian wine lovers. It provides a great overview of the offer by some of the top winemakers of the region. This year's event in Zagreb's Esplanade Hotel was a resounding success. It featured over 20 top producers displaying a maximum of 2 to 3 wines of their choosing. Obviously, the focus is on quality. And quality we got.
Organization and Quality
Close to 4 hours of tasting flew by very quickly for those tasting the best of Croatia's richest wine region when it comes to indigenous varieties. Dalmatia has it all. There is a wealth of history in its numerous vineyards. Generations of skillful vintners account for a very rich and complex winemaking scene. The diversity of vineyard locations, microclimate and soil are astounding. And let's not forget the love and pride of local people when it comes to their wine. All this makes Dalmatia a wine region to watch out for on a European scale, not just the national one.
With all this quality on display, it is clear Dalmatian Wine Icons 2023 was well worth everybody's time. Impeccable organization by Vinart ensured the tasting event was smooth and at no point overcrowded. This especially was a great relief. One of the rare downsides to an ever-increasing interest in fine wines in Croatia is crowds at most of the events. However, Dalmatian Wine Icons is an invitation-only industry event in 2023. All in all, the entire organization was spotless.
Best of Dalmatian Wine
The most important part of the story is the wine selection. I will be bringing a few texts in the upcoming days to give you in-depth information on the ones that blew my mind. For now, let's just say that Baraka, Testament, Grgic, Provic and Boskinac Wineries really brought their A game. Plavac Mali variety dominates Dalmatian vineyards, so of course this was reflected in the offer of wines on display. However, a few white wines in the selection were simply amazing. They are a great indicator of continued effort to brand white Dalmatian wines as one of the region's strengths.
About The Author