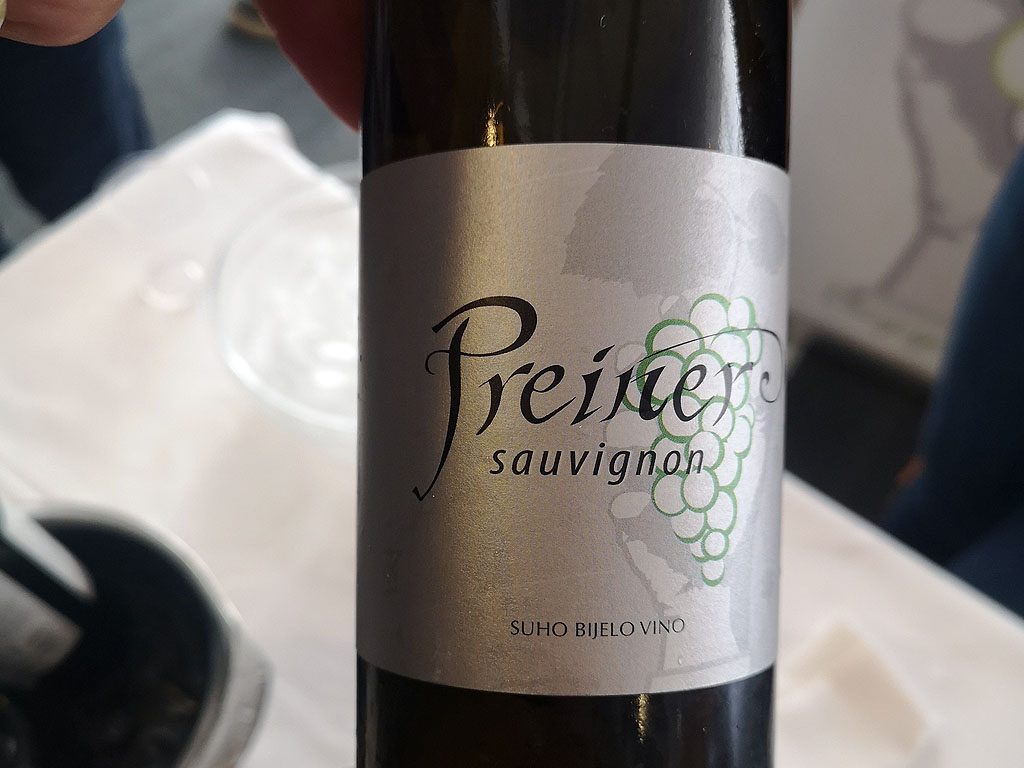 Wine: Preiner Sauvignon Blanc 2019
Vintage: 2019
Tasted: March 2020
Variety: Sauvignon Blanc
Medjimurje region within Croatian Uplands is known as perhaps the best region for Sauvignon Blanc in the country. Many local winemakers here where Croatia meets Hungary and Slovenia will have this varietal in their vineyards. Medjimurje Sauvignon Blancs are usually mineral in character with lovely aromas of grapefruit, lime, white florals and green bell pepper.
Preiner Family Winery owns 6ha / 15 acres of vineyards, mainly on 280-300m elevation. Their wines are typical representatives of the local terroir. Preiner Sauvignon Blanc is a lovely refreshing wine perfect for a hot day with its crisp character and 11,5% alcohol level.

Lovely pale lemon colour going to green. It is light in intensity and promises a refreshing wine.

On the nose, this Sauvignon Blanc boasts wonderfully sharp aromas of yellow grapefruit, lime juice and elderflower. Salty aromas refresh and express announce and express high minerality.

In the mounth the wine expresses lovely deep grapefruit and lime notes following the nose. It also displays hints of almond and gooseberry. It is well rounded, boasts lovely acidity and long finish. True spirit of Sauvignon Blanc is preserved in its crisp, energising character.

This expression of Sauvignon Blanc pairs well with light seafood. In south of Croatia it would undoubtedly be paired with oysters, fresh from the sea. This wine would pair beautifully with flaky fish, either marinated, steamed or grilled. Aside from seafood, it would do well with goat cheese or asparagus based dishes. Preiner Sauvignon Blanc is many salad's best friend as well.