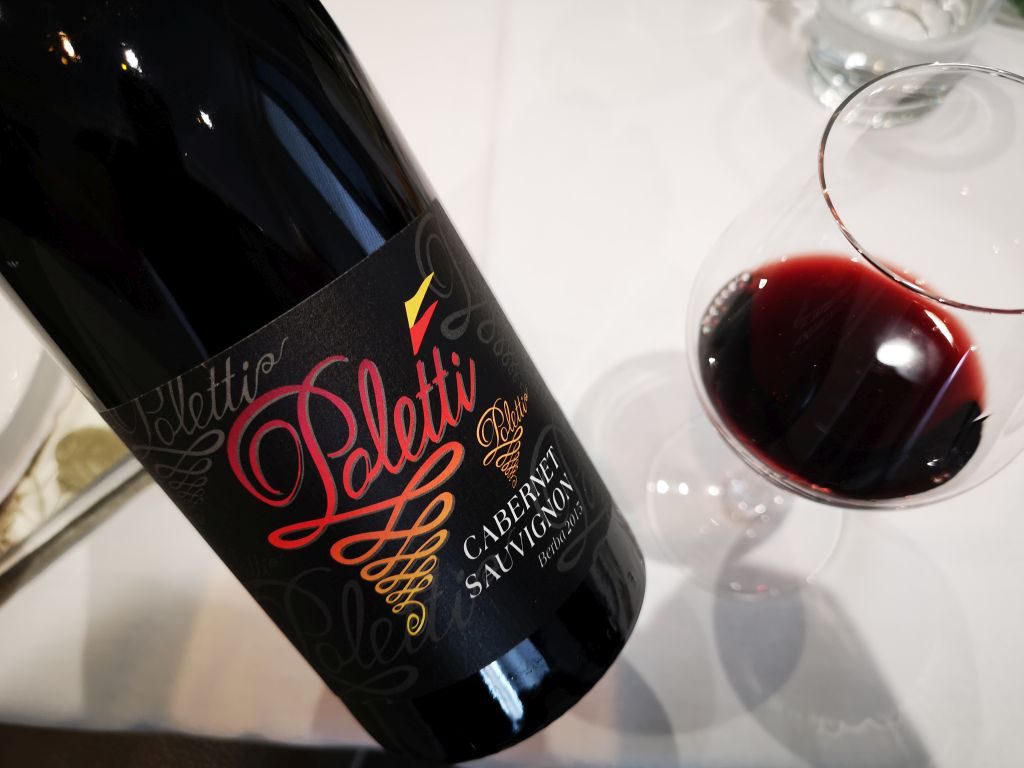 Wine: Poletti Cabernet Sauvignon 2015
Vintage: 2015
Tasted: June 2020
Variety: Cabernet Sauvignon
Alc 13,5%
Poletti Winery out of Istria, close to town of Visnjan, is a true family affair. Six generations is how long their winemaking legacy is lasting with hopefully many more to come. They are busy producing carefully crafted wines featuring local and international varieties. We've got a chance to taste none other than their award winning Cabernet Sauvignon 2015. This wine ended up winning 5th place ranking on The Global Cabernet Sauvignon Masters 2020 competition. High praise indeed.

Wine is clear, colour is of medium intensity, goes from dark ruby towards a bit more dull shade of ruby around the rim.

Red plum, sour cherry, blueberry, vanilla, hints of florals and herbaceous notes…  there are so many things to pick out when you bring a glass of this wine up to your nose. Aromas intertwine and create a lovely unison just waiting to be unravelled by an inquisitive lover of wine. Once this Cab is fully opened and developed, it is a joy to analyse.

Beautifully integrated medium tannins and a pleasant warming sensation from the alcohol give the wine a lovely structure. This structure is not however standing bare, but is complimented with rich fruity and spicy body. Flavours on the palate follow the aromas on the nose displaying plenty of both red and dark berry fruit, red plum, vanilla, and faint hints of violet. Slightly higher than medium acidity ensures the wine does not appear heavy in spite of the rich aromas and promises decent aging potential.

Various red meat dishes would pair beautifully with Poletti Cabernet Sauvignon 2015. This is the type of wine you want accentuated by the food, not overwhelmed so it would be a good idea to pair it with ample, but not overly rich dishes. There's plenty of richness coming from the cab, no need to outshine it. Beefsteak is a no brainer, as are various lamb or game based meat dishes. When it comes to vegetarian or vegan cuisine, this wine would work great with heavier lentil or dark bean based dishes, as it would with earthy mushroom based dishes. Porcini or Portobello mushrooms come to mind.
About The Author