3 Croatian Wines that caught my Attention on Dalmatian Wine Icons 2021
Dalmatian Wine Icons 2021 took place on 23rd of October and it was a resounding success. The festival is part of the promotional efforts by Vino Dalmacije association which have another regular event going on yearly in March. This was the first year of Dalmatian Wine Icons. Most probably, it will be the first of many
The entire event was a hit! With their concept of 1 winery = 2 wines, the organisers managed to create a line up bursting with quality and diversity. Those two words were the focus in the first place as Dalmatia is a wine region with the biggest diversity and highest number of indigenous varieties in Croatia. Not only that, but on the last Decanter World Wine Awards, this region won by far the most gold and platinum medals out of all Croatian regions. It is therefore no surprise there were some amazing bottles exhibited on Dalmatian Wine Icons.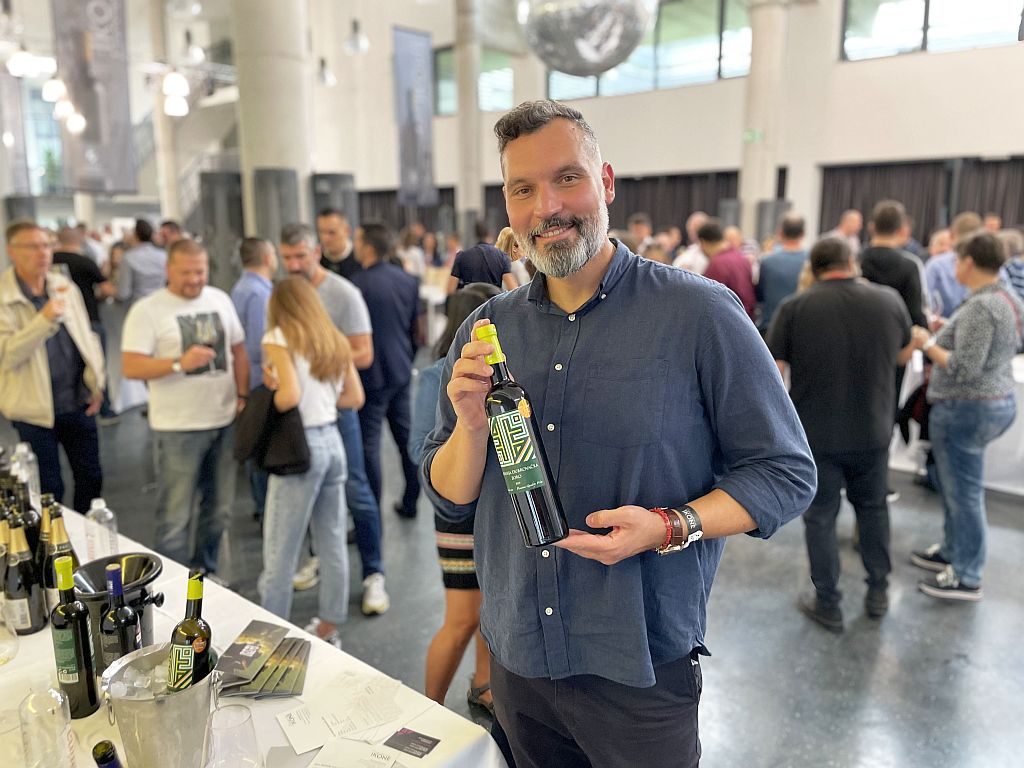 October 22nd saw several workshops preceding the main event. They dealt with rosé wines, aged whites, lesser-known indigenous varieties, most important red varieties, and DWWA gold and platinum winners. Organisation of the event was on point and everything went without a hitch. Vinart was in charge of the organisation and they did an amazing job. They are confident the event will go on for 2022 as well. I am certainly looking forward to it.
3 Dalmatian Wines to Try
Speaking of my own experience of Dalmatian Wine Icons, aside from the great organisation and overall quality of the wines, I'd like to emphasize a few bottles that made the big impact on me. There were plenty more worth mentioning, but we will get to them in future articles.
Markus Pepejuh 2017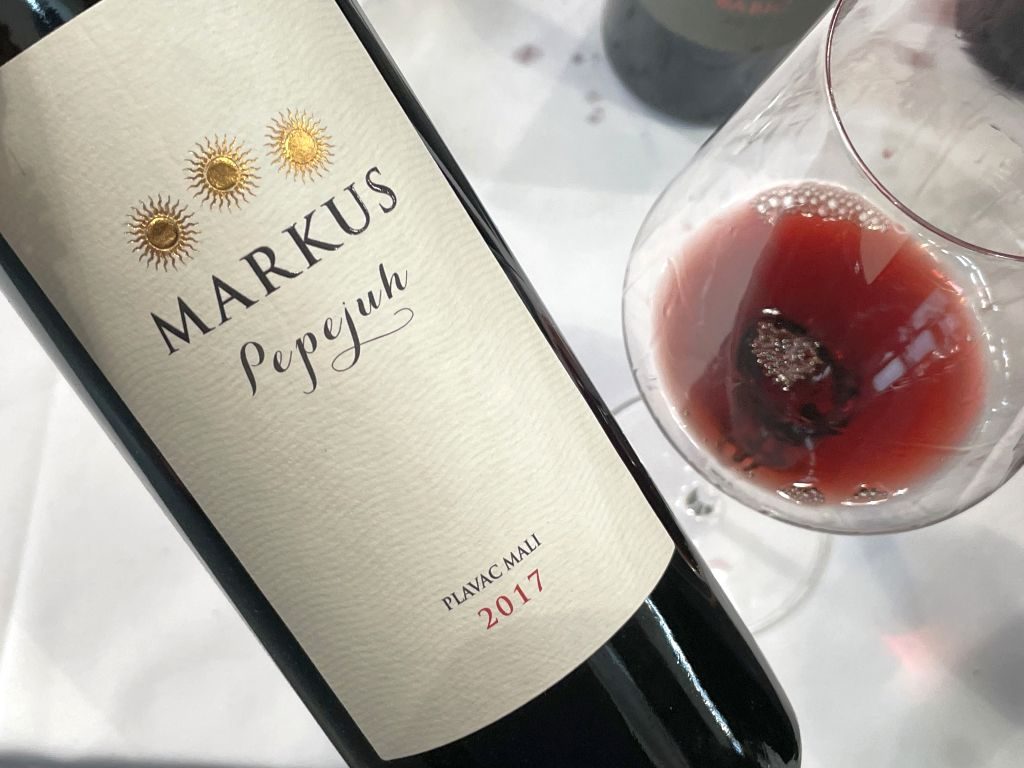 Vintage: 2017
Tasted: October 2021
Variety: Plavac Mali
Alcohol: 14,5%
Grapes are from Dingač appellation. They go straight into cooling trucks that transport the grapes to the winery. After the fermentation, the wine remains in French oak barrique barrels between 12 and 15 months. In the case of Pepejuh, this means 30% new wood, 50% second cycle wood and 20% third cycle use. This winery uses their barrels for maximum of three different vintages.
Wine Analysis

The colour of this wine is of medium intensity. It is an intense and inviting ruby.

On the nose, Pepejuh is warm, rich and seductive. Fruity aromas of sour cherry, blackberry and even a hint of red plum are complimented by noticeable spicy notes of vanilla and black pepper.

On the palate the wine is wonderfully elegant. It is skilfully crafted and will hold your attention. Its ample body is made nimble by acidity, which is on the upper side of medium, but oh so soft. Famous plavac mali tannins are well integrated, velvety and plush.

When it comes to food pairings, give me a nice steak tartare and a glass of Pepejuh and I will be in seventh heaven. This wine is medium to medium + red with plenty of fruity and spicy aromas and good tannin structure, so it will pair well with many medium rich red meat dishes like lamb roasts or lean steak. Also, it will do well with tomato based pastas, pizzas with prosciutto, vegan roasts featuring beetroot and tomato, and similar. However, it is the type of wine that should not be overpowered by food. It has something to say at the table. So, regardless of the fact wine is an accompanying piece to food, this one should be given a more important role.
Skaramuca Elegance Dingac 2016
Vintage: 2016
Tasted: October 2021
Variety: Plavac Mali
Alcohol: 14,5%
Another wine with plavac mali grapes from dingac appellation. It's not without reason that this is the most renowned winegrowing area for plavac mali. Grapes coming into the process from this location are known as high potency grapes for production of strong and characterful wines, albeit sometimes too heavy. This is not the case with aptly named Elegance by Skaramuca Winery.
Wine Analysis

Ruby colour with hints of garnet starting to show as the wine marches through its fifth year of aging.

It is on the nose that this wine screams Dingac. Fruity aromas are of mixed red and dark berry fruity, but very much enriched by signature aromas of sun-dried figs, prunes, raisins, tobacco leaf and carob. There is plenty of spicy secondary aromas which are well integrated and never take the centre stage.

Skaramuca Elegance Dingac is a hefty wine. It features very strong tannin structure. However, these tannins are well nurtured and with no sharpness to them. They are after all the most notable varietal characteristic of Plavac Mali. In recent times, many Dingac wines have often been crafted so as to move away from traditionally bold, but sluggish character they sometimes display. These efforts are not always on point, but Skaramuca was able to do it perfectly. With 14,5% of alcohol content, this wine is on a lighter scale of Dingac wines, but its elegant body (still on the upper end of medium) does not mean the spirit of this famous appellation is not very much present in this wine. With long finish, rich aromas and good acidity this wine is well worth your time.

This wine will go wonderfully with richer red meat dishes like steak in cream of truffle sauce, grilled meats, wild game stews, aged or blue cheese, 80% dark chocolate and much more. When it comes to vegan dishes, those featuring kidney beans, black lentils and similar, preferably with smoked tofu will make a fitting pairing for this Dingac.
Pošip Mindal Krajancic 2016
Vintage: 2016
Tasted: October 2021
Variety: Posip
Alcohol: 14,5%
Krajancic is a name synonymous with top quality posip wines. This winery from Korcula Island is well worth a closer examination on this website and we will definitely be covering more of their wines in the near future. However, they presented something a bit special on Dalmatian Wine Icons. Posip Mindal from 2016 is a bit different wine than the renowned Nerica from the same winery is. It is a wine made from special selection of grapes from Mindal position. The wine produced goes through large Slavonian oak barrel ageing and lease stirring. It is also macerated for 10-12 hours.
Wine Analysis

The colour is of medium plus intensity and it is reminiscent of overripe lemon going towards gold.

Noticeable doughy and yeasty aromas on the nose quickly give way to fruity aromas of yellow apple, peach, apricot jam and s hint of pear. The aromas on the nose promise a big wine.

On the palate it strikes you with a surprisingly dry and serious character. It is not overbearing and features no noticeable residual sugar. There is a hint of pleasant bitterness and a lovely stony minerality to it, still with plenty of fruity aromas typical of posip. Big body is expertly balanced with the help of ample acidity. Mindal lulls you into thinking you have it figured out on the nose, but it surprises you by being an exciting, serious wine with plenty of potential for ageing. Nedless to say, it features quite a long finish.

Mindal is a powerful food wine. Pairings are aplenty with lobster or scampi dishes first springing to mind. Try this wine with heavier seafood dishes, pork dishes or game fowl. It would do well with pasta carbonara as well. When it comes to vegan and vegetarian cuisine, Mindal might be the perfect pairing for falafel and similar dishes.